Shane Meadow's latest installment of the This is England series follows the group back to 1988, two years after the last series in 1986.
And as you would expect it's not all fun and laughter, there's also moments of pain and torment as seen above.

Being born after the series was set (1989) I can't particularly relate to the cultural, political or historical circumstances of the time which I'm sure, as demonstrated in the original film, play a big part in shaping who the characters are.
Some characters from the previous series are disappointingly given their chance to step back whilst this series focuses on three main characters Woody, Lol and Sean.
Whilst Woody is forced to make a choice between old friends in the gang, who he feels have betrayed him, and a new life, job and girlfriend representing the upward social mobility of the era it's clear to see that the decision between new and old is tormenting him. Lol is still tortured by the anguish of the end of her father from last series and also the pain of the end of her relationship with Woody due to her own betrayal. Whilst also still struggling to bring up a daughter.

Younger Sean meanwhile whilst studying drama at college meets a new more middle class girl, with who he is then caught in the act with by his girlfriend coming to the instant realisation he's made a mistake.

What I liked most about this series was the way that it is made to seem ever so real. The new innovations of the time are subtly hinted at, whilst the storylines although soap opera-esque are completely immersive and realistic.
However what I did feel a bit short changed about was the pace of the three episodes, with the third being where all the action was really whilst episode one and two I would say were a bit slow.
What really made up for this I would say would be the quality of the acting especially from Vicky McClure who managed to look effortlessly beautiful as Lol whilst remaining utterly convincing. As well as this Joe Gilgun is unforgettable as Woody.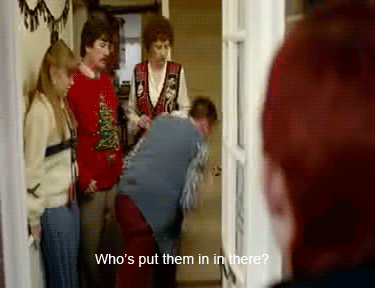 All in all I really enjoyed it and am really looking forward to the next series and finding out what happens next to these characters
Follow Me: Bloglovin', Google, Twitter