This time last week the Brit Awards were in full swing and I was glued to the TV. The ceremony is always very interesting and every year bound to bring along some kind of scandal with it.
Here's my take on the night and my personal highlights and disappointments.
The show was opened by Coldplay, personally disappointing as they're not really one of my favourite bands and I would have much preferred them to perform Paradise rather than the song they did perform, which to be honest, less than one week later I can't remember.
After this the awards themselves were underway. To summarize here's quick list of the winners:
British Male Solo Artist -
Ed Sheeran
British Female Solo Artist -
Adele
British Album of the Year
-
21 by Adele
British Breakthrough Act -
Ed Sheeran
British Single
-
What Makes You Beautiful by

One Direction
International Male Solo Artist
-
Bruno Mars
International Female Solo Artist -
Rihanna
International Group
-
Foo Fighters
International Breakthrough Act
-
Lana Del Rey
Oustanding Contribution to Music
-
Blur
Critics Choice
- 1st -
Emeli Sandé
No surprises in terms of the awards Adele took home. After winning literally an arm full of Grammy's last week to win best female solo artist and British Album of the year are two awards she definitely deserved.
What I was most pleased about however was Ed Sheeran. Best Male solo artist and British breakthrough acts are such big achievements for someone who only released their debut album in September and who was sleeping on sofas gigging out the country for five years. But it undoubtedly puts a lot of pressure on him for the next album which rumour has it he has already written the majority of.
Florence and the Machine - Quite a lot of limbs flailing everywhere in this performance
In terms of performances I was dissapointed to see each act only to one song when a medley would have been something more exciting and memorable to see. Saying that I did enjoy Adele's, Ed Sheeran's, Rihanna's and Florence and the Machine's bearably shrieky performances.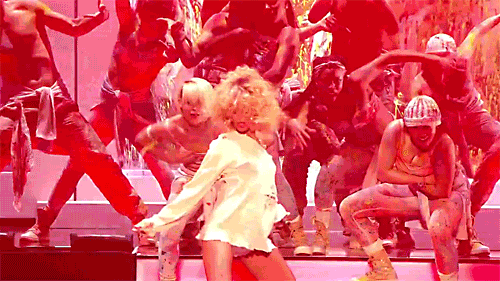 Rihanna gyrating her way through her song
Olly Murs on the other hand was really not up to scratch. He didn't sound good and his dancers is red served as a minor distraction from his underwhelming performance, and to be followed immediately by another male solo artist Ed Sheeran only served to further show him up.
As always the artists reading the winners were a shambles. I'm not sure what it is about the Brits that makes the celebrities who announce the winners forget how to string a sentence together and feel the need to make some incomprehensible in joke to the bored crowd. But George Michael was obviously unable to perform this simple task task, as was Plan B. However as Tinie Temper announced the winner's One Direction for best British single he showed how easy it really is.
For boy band One Direction to win this was no surprise either. This particular award is voted for by the public and a quick search on Tumblr of just the word 'Brits' really shows how their fans dominate any of the other artists nominated in the category. Saying that I wouldn't say that they didn't deserve it but only time will tell if they are able to release a critically acclaimed record that is also popular with their loyal fans.
The show ended on a low note with Blur's performance in aid of their outstanding contribution to music awards which to summarize sounded and looked much like a drunken football team high on their recent 2-0 win to their arch rivals. Awful.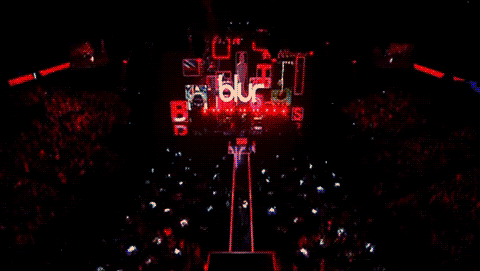 Blur - Awful



Did you watch the Brits last week? What did you think, did everyone who won deserve their awards and who had the best performance?

Follow Me: Bloglovin', Google, Twitter